Mozilla opensource software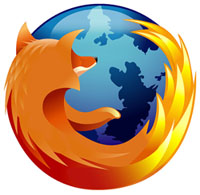 Mozilla is the world renowned free software community. It has earned world-wide reputation for its Firefox Web browser, which can be used for browsing in desktops. The term "Mozilla" refers to the free and open source software. It is a non-profit organization, called the Mozilla foundation.
The foundation now creates and maintains open source software that holds the Mozilla trademark. The most famous of them are Mozilla Firefox browser, Firefox OS and Thunderbird. The software offered by Mozilla Corporation was known as Mozilla Application Suite.
The Netscape was so determined to release the source code of Firefox as an open source and it did so in 1998 by releasing the source code of its Communicator Internet Suite under an open source software license, the Mozilla Public License. By releasing its source code as an open source, Mozilla renders future development of the software. Mozilla also supports its user in the development and marketing of their challenging innovations.
Some of the innovations that have been introduced recently by Mozilla are WebFWD, Mozilla Labs and Pancake. WebFWD is nothing but a community driven innovation accelerator. Mozilla labs are laboratories that provide its customers new ways to experiment, explore and innovate. Pancake is a new experimental mobile browser, which is still under construction. The innovation committee is mainly concerned in making the browser more user- friendly.
And also Mozilla has asked for innovative ideas on developing the browser from anybody who is interested. It's also planning on using HTML5 to create a web navigation that works on almost all devices. And also there are talks on making touch interface available in this browser, which will ensure that web is more productive, engaging and fun. All these things are possible only because of the Free/Open Source Software policy adopted by the Mozilla Corporation.